Jilbert Winery , established in 1999, is a family owned and operated boutique winery specializing in the production of premium Ohio grape and honey based wines. Jilbert Winery offers a variety of wines reflecting the diverse palates of our customers. Experience the winery housed in a days gone by historic dairy barn built in 1905. The property also includes the historic picturesque Jilbert house built in 1913, tasting room, gift shop and the enclosed wine and dine patio. The second floor of the dairy barn was refurbished to its original glory into an intimate dinning room complete with a double fireplace, chandeliers and a hanging wooden horse cart.

Prepare your palate for sips of our fine Valley City, Ohio produced wines. Relax on the enclosed patio or in our refurbished century old dairy barn.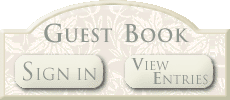 2016 Hours

Friday 6pm to 10pm

Saturday noon to 10pm

Sunday 1pm to 5pm

1496 Columbia Road

Valley City, Ohio 44280

216-781-4120

www.OhioHoneyWine.com

All Rights Reserved

ATTENTION 

GROUPON CUSTOMERS

We will be having a wedding ceremony and reception at the winery on Sunday  October 2nd and Saturday October 15th and 22nd. Because of the nature of weddings, i.e. the facility will be crowded, we are not able to take reservations for Groupon wine tasting vouchers. Please understand! The winery will be open other Friday evenings, Saturdays and Sundays to accept your vouchers.  If your voucher is ready to expire we will gladly extend that expiration date for a more convenient time.